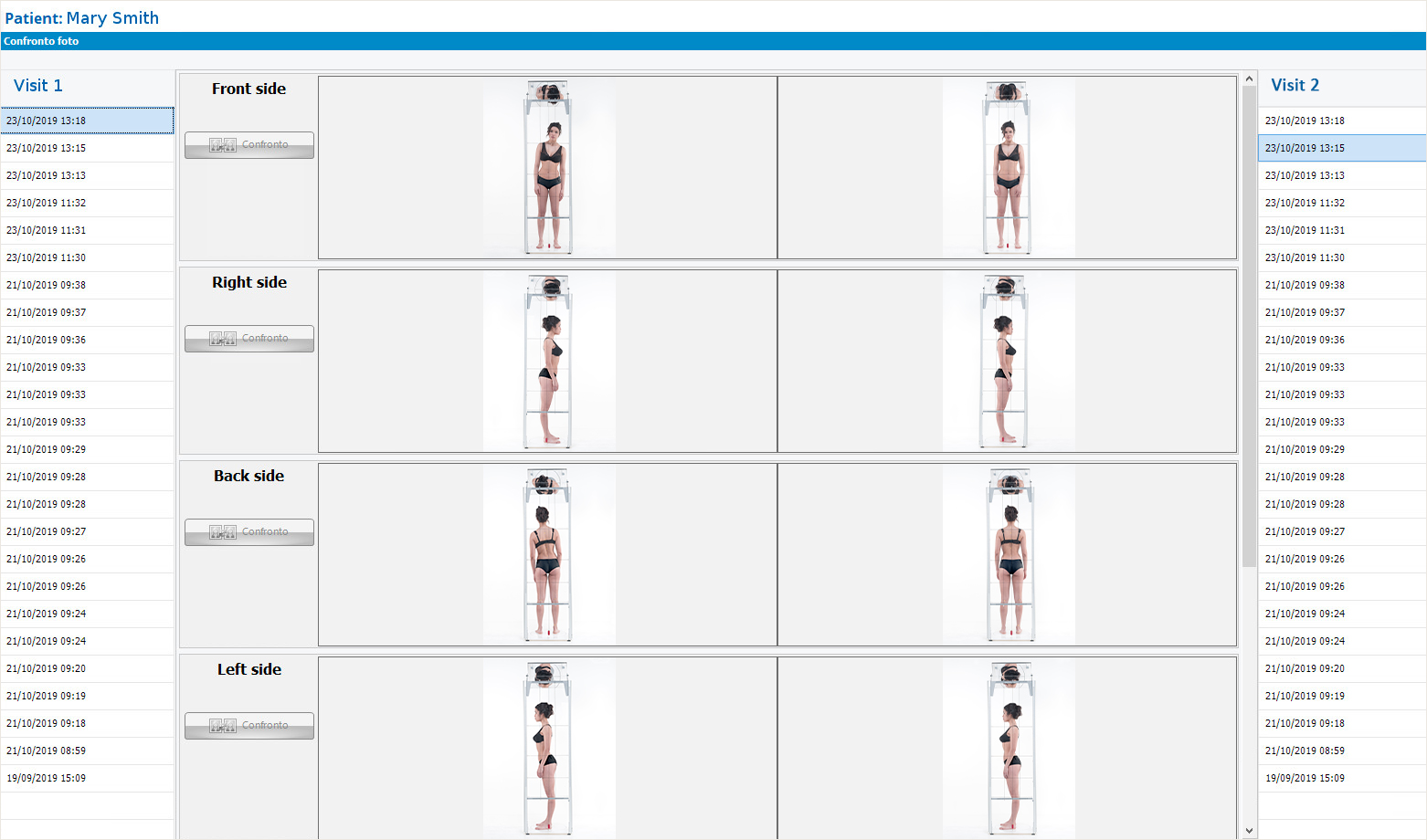 From the storage of all the tests carried out prior for the same patient, images of the same type acquired on different dates for comparison can be recalled.
This comparison of images can already allow, at a first level, an evaluation of the changes occurred in the person's posture, and of any improvements deriving from a postural re-education program, therapeutic treatments and / or more generally from corrective actions implemented.
The images comparison can be reported in the report to be delivered to the patient together with the quantitative data.