The software module supplied with our laboratories for static analysis of posture provides the possibility of acquiring feet, hind-feet and whole body images, depending on chosen configuration, and to perform measurements in free mode.
---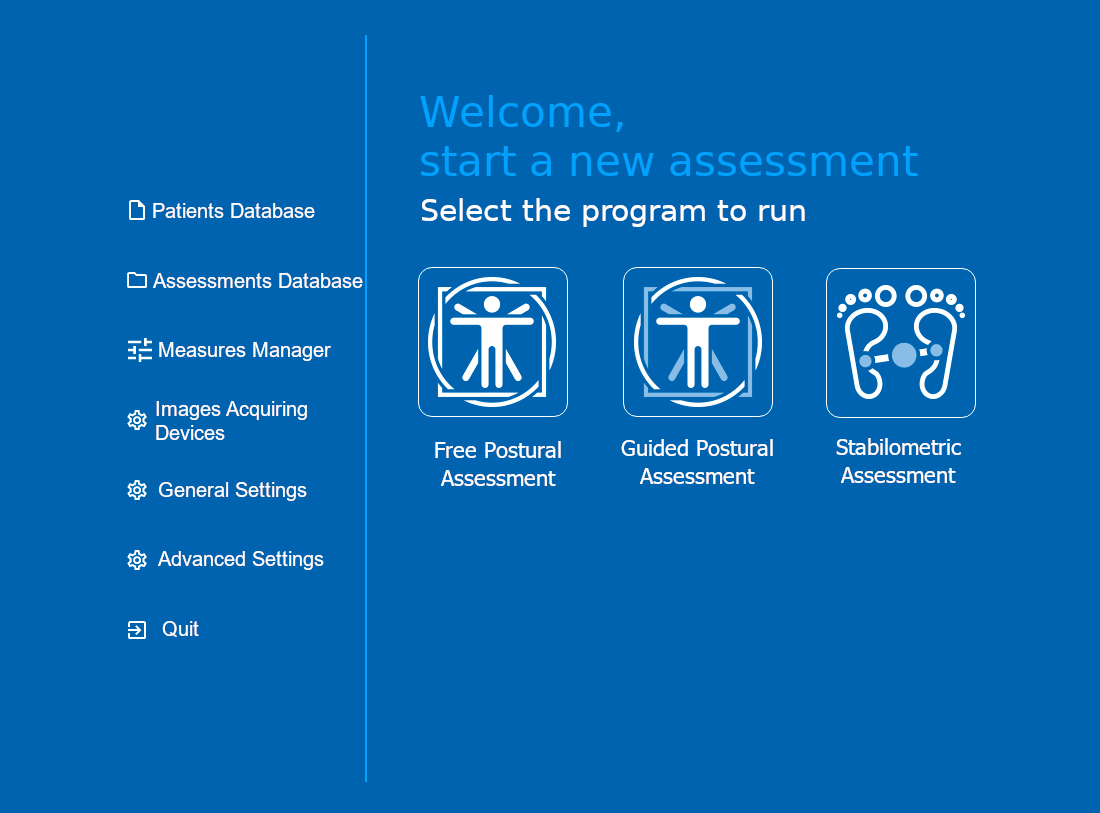 Entrance screenshot
When the software is started, an entrance screen shot allows you to proceed immediately with a new examination session for the static or stabilometric analysis and postural control part.
From the same screen there is the possibility of quick access to the database of patients and exams previously carried out, as well as all work settings and customizations, including the choice of language among those pre-loaded and available.
---

Demonstration films of the GPS software