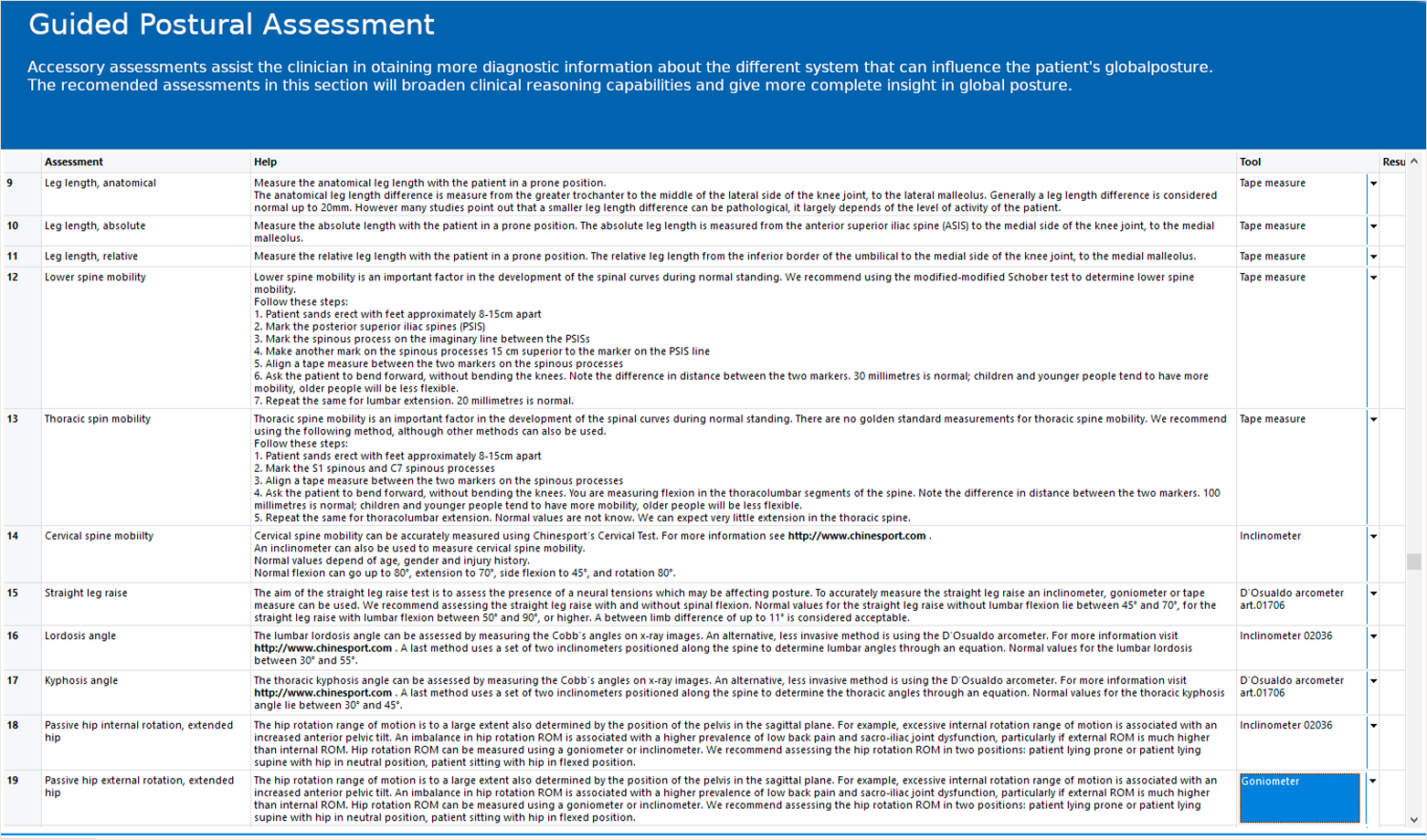 In the guided mode version of the software, a series of preliminary actions and assessments are proposed to contribute to a better definition of the initial anamnesis.
A list of twenty-six points for actions to be performed and data to be acquired, even with specific basic tools, it is therefore proposed in a sort of work protocol experimented in the field by various specialists.
This approach proposal does not exclude the possibility of integrating the cited list with further points and specific preliminary investigation in this important phase of defining the clinical picture of entry.