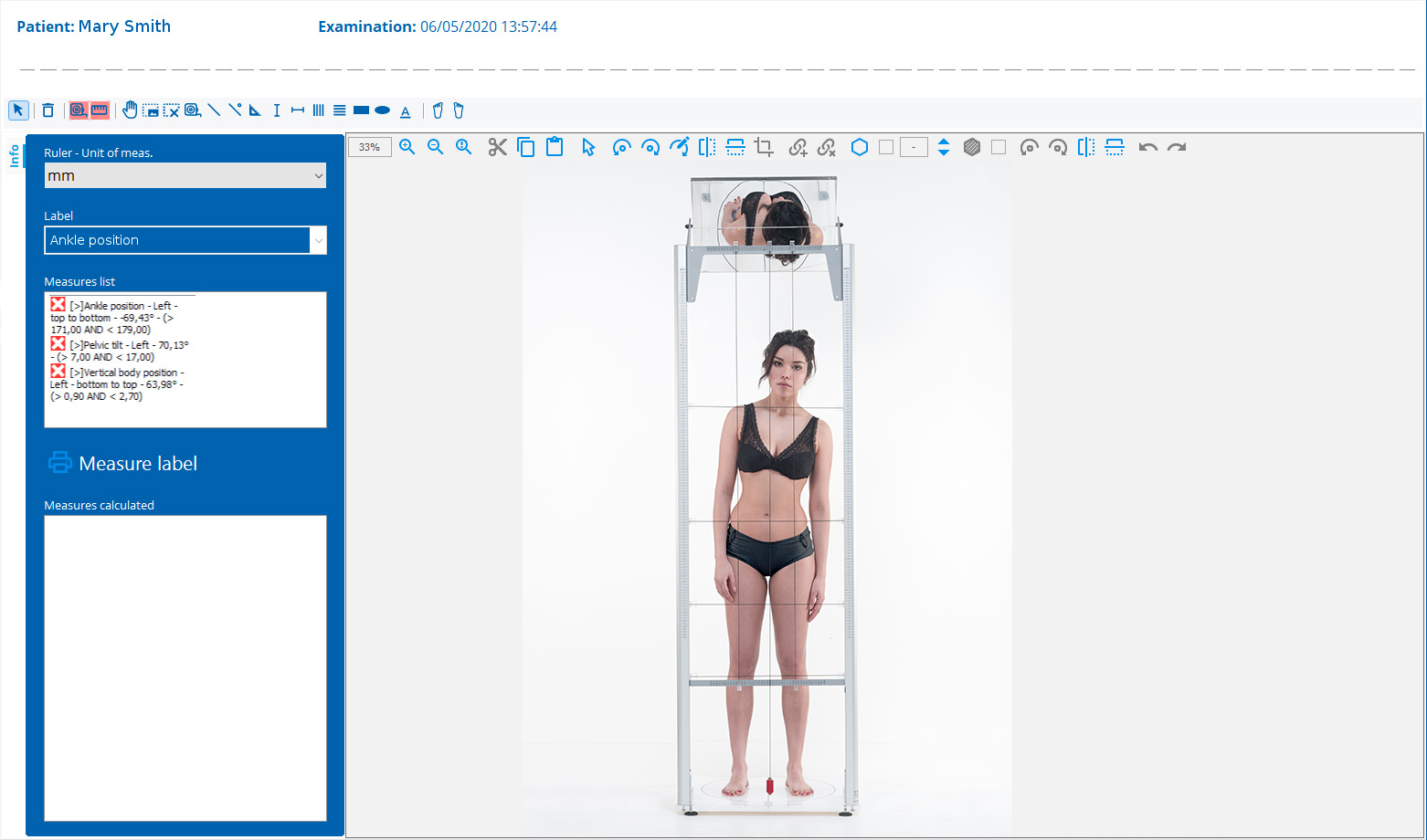 You can first set reference values for each measurement to be performed on the acquired images. The software then indicates if the specific value is outside the tolerance spectrum.
Each measurement on the images can then be identified with a so-called "Label", which therefore also allows comparisons of similar data acquired at different times.
Linear and angular measurements can be made, and vertical and horizontal reference lines on the acquired images can be reproduced in a virtual way. All data can be exported to Excel files for processing, studies and research even on large samples.